We specialize exclusively in the chemical industry in China, providing
- Strategy Development
- Market Information
- M&A Target Search
- Trainings/Workshops
- R&D Optimization
Our clients profit from our in-depth knowledge.
For more information contact Dr. Pflug:
Management Consulting – Chemicals Ltd.
M: Dr. Pflug +86 136 8187 3992
Email: kai.pflug@mc-chemicals.com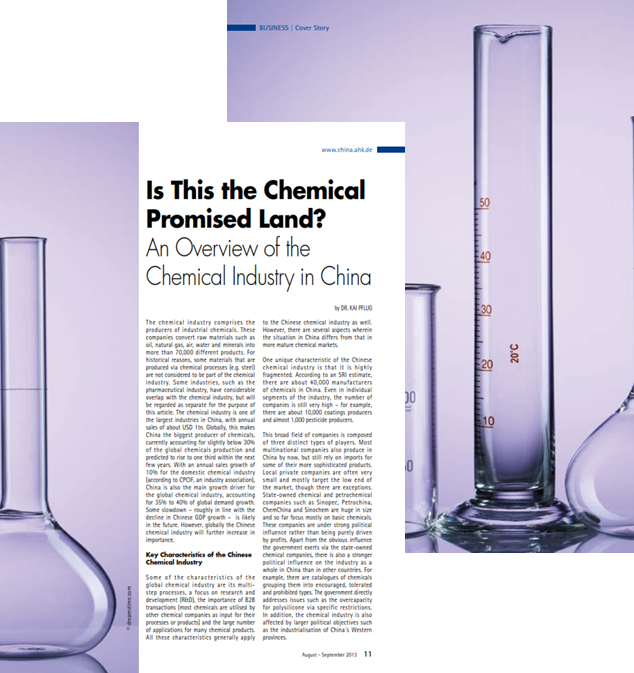 Strategy Development
Selected Publications
See the Knowledge section for publications on a variety of topics relevant for strategic options, e.g., acquisitions, commoditization, innovation, development trends in China, intellectual property protection, market trends, localization, labor costs, pricing, services, target search. In addition, there are many more papers on individual areas of the chemical industry, e.g., basic chemicals, specialty chemicals, fine chemicals, water treatment, chemical distribution, commodity plastics, engineering plastics, bioplastics, coal chemicals.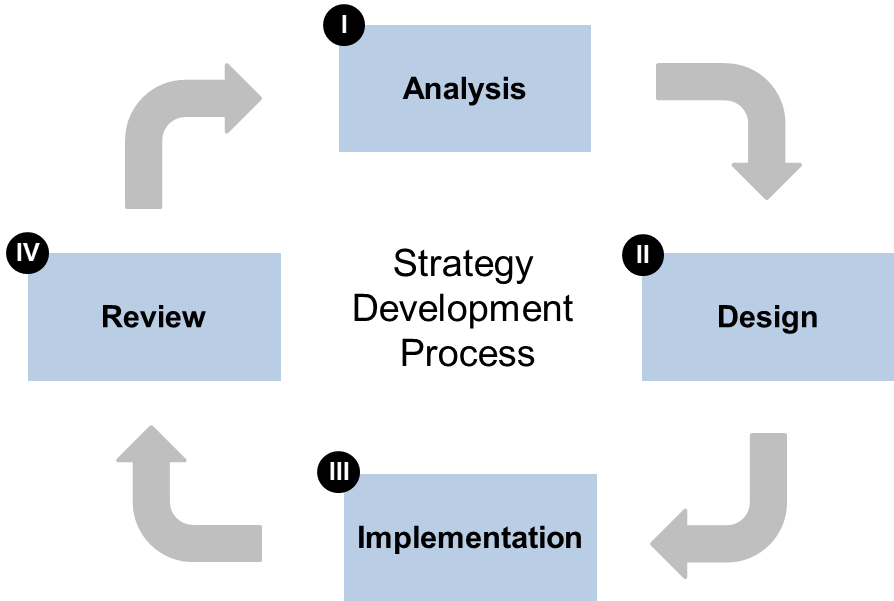 Rationale
A good strategy is key to success not only for chemical companies. It is therefore worth developing the strategy with expert help. This guarantees that the experiences other chemical companies have made in the past are leveraged.
Offering
Comprehensive analysis of industry and company situation, e.g.

Market situation

Competition

Market trends

Suppliers

Customer segments

Determination of key success factors by segment

Analysis of strengths and weaknesses of client regarding key success factors

Identification of "white space" that provides opportunities for further growth

Identification of measures to promote growth

Cost-benefit analysis of measures in order to guarantee profitability of targeted growth

Suggestion for actions and implementation steps
Benefits
Clear focus on well-defined growth areas
Transparent road map to achieve growth in selected areas
Higher growth without sacrificing profitability
Project Examples
Growth strategy and business plan for chemical-medical startup company in Germany
Growth strategy for agrochemicals in China and India
Growth strategy for supplier of printing materials in China
Growth strategy for fluoropolymer sector
Growth strategy for various units of polymer raw materials producer in Asia
Growth opportunities for global producer of protective coatings in specific niches of the Chinese coatings market