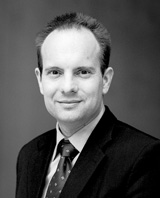 We specialize exclusively in the chemical industry in China, providing
- Strategy Development
- Market Information
- M&A Target Search
- Trainings/Workshops
- R&D Optimization
Our clients profit from our in-depth knowledge.
For more information contact Dr. Pflug:
Management Consulting – Chemicals Ltd.
M: Dr. Pflug +86 136 8187 3992
Email: kai.pflug@mc-chemicals.com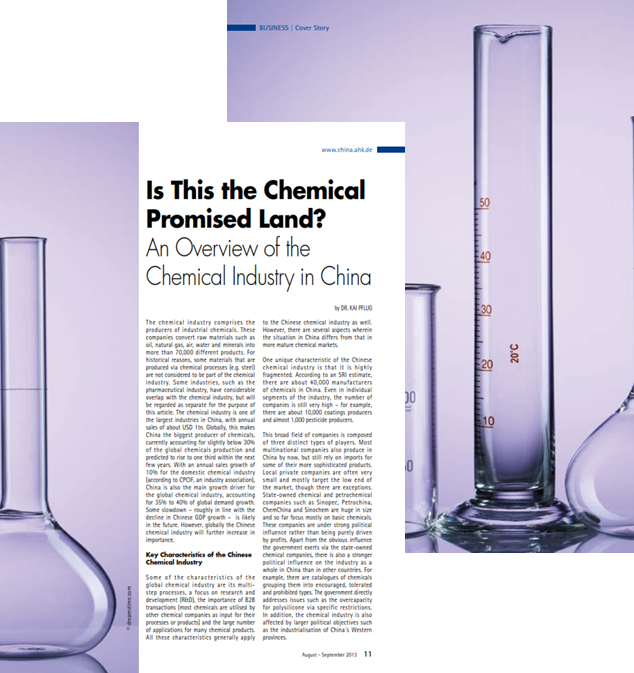 CV of Dr. Pflug
Overview
Kai Pflug is the CEO of Management Consulting - Chemicals Ltd. Based in Shanghai for the last 15 years, he offers independent management consulting to the chemical industry. He has 20 years experience in management consulting for the chemical industry (Arthur D. Little, MCC and others) as well as 5 years work experience in chemical research and marketing. His work is based on his education as a chemist (Ph.D.) and economist (Master).
His professional experience includes strategy/organization of chemical companies, market surveys and evaluation of companies and technologies. He is also experienced in leading operative projects in areas such as research, governmental affairs and HR.
Career
Since 2009
2004 - 2009
2000 - 2003
1996 - 2000

Management Consulting - Chemicals Ltd.: CEO
Contrium/Stratley, Shanghai: Project Manager / Chief Representative
Arthur D. Little, Düsseldorf: Consultant, Chemicals Practice
Dentsply, Konstanz: Senior Research Chemist, Deputy Head R&D
Education
Ph.D. in Chemistry, University of Hamburg, Germany, 1994
Post doctorate studies in Chemistry, University of California, Berkeley, USA, 1995
Master in Economics, Fernuniversität Hagen, Germany, 2001
Languages
German
English
Mandarin

Native
Near-native
Intermediate