We specialize exclusively in the chemical industry in China, providing
- Strategy Development
- Market Information
- M&A Target Search
- Trainings/Workshops
- R&D Optimization
Our clients profit from our in-depth knowledge.
For more information contact Dr. Pflug:
Management Consulting – Chemicals Ltd.
M: Dr. Pflug +86 136 8187 3992
Email: kai.pflug@mc-chemicals.com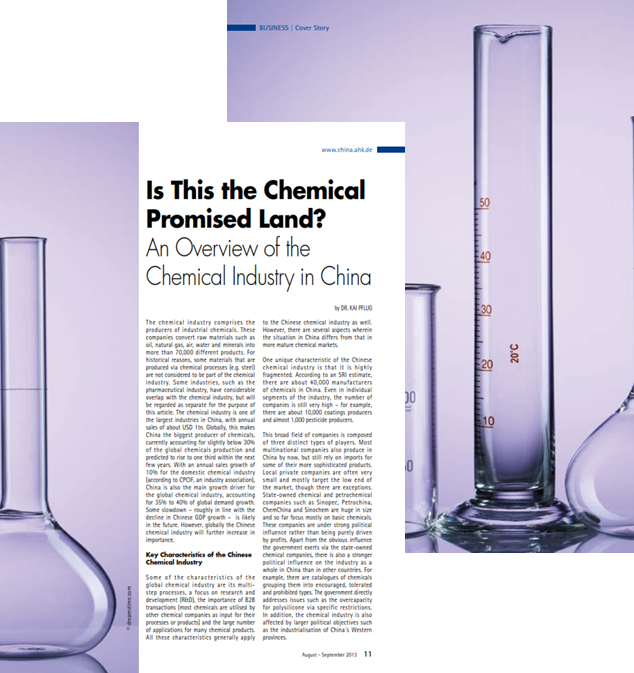 Partners
Management Consulting - Chemicals is a company with a highly focused core area of deep expertise. Most other consulting companies have a broader but often also more shallow range of activities.
We therefore often partner with other consulting companies for individual projects. In such cooperations, either MCC or our cooperation partner is the main contact of the client, depending on the situation.
Past and present cooperation partners include
A.T. Kearney
Advancy
Arthur D. Little
Blackpeak
Camelot
ChemAdvice
EAC
Giganet Consulting
HCA
Heil Yang Group
IBM Global Business Solutions
Please contact us if you are interested in a similar cooperation.