We specialize exclusively in the chemical industry in China, providing
- Strategy Development
- Market Information
- M&A Target Search
- Trainings/Workshops
- R&D Optimization
Our clients profit from our in-depth knowledge.
For more information contact Dr. Pflug:
Management Consulting – Chemicals Ltd.
M: Dr. Pflug +86 136 8187 3992
Email: kai.pflug@mc-chemicals.com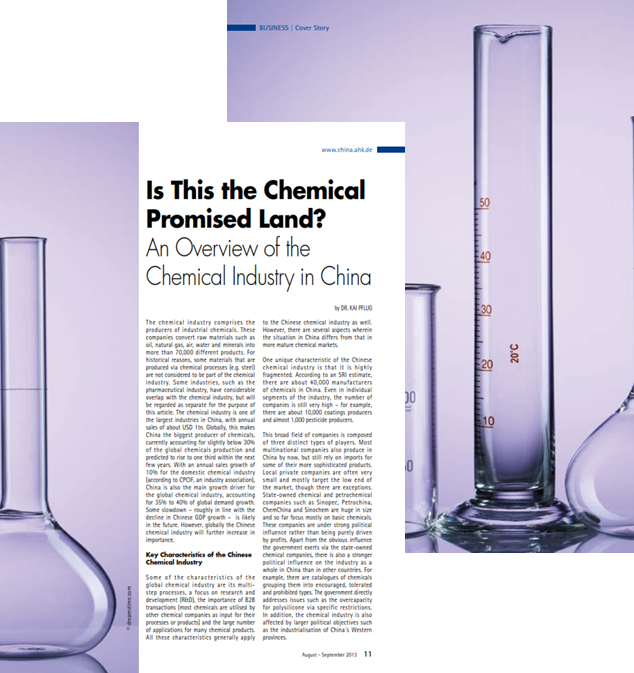 Trainings
Selected Publications
Rationale
Training is best if based on practical, long-term experience. As a consultant, Dr. Pflug has helped many chemical companies to develop their strategies. He is therefore familiar with all parts of the strategy development process.
In addition, as consultants need to present their results in a convincing way, he is also an experienced presenter and has prepared numerous board-level slide presentations. This is knowledge he shares during his trainings.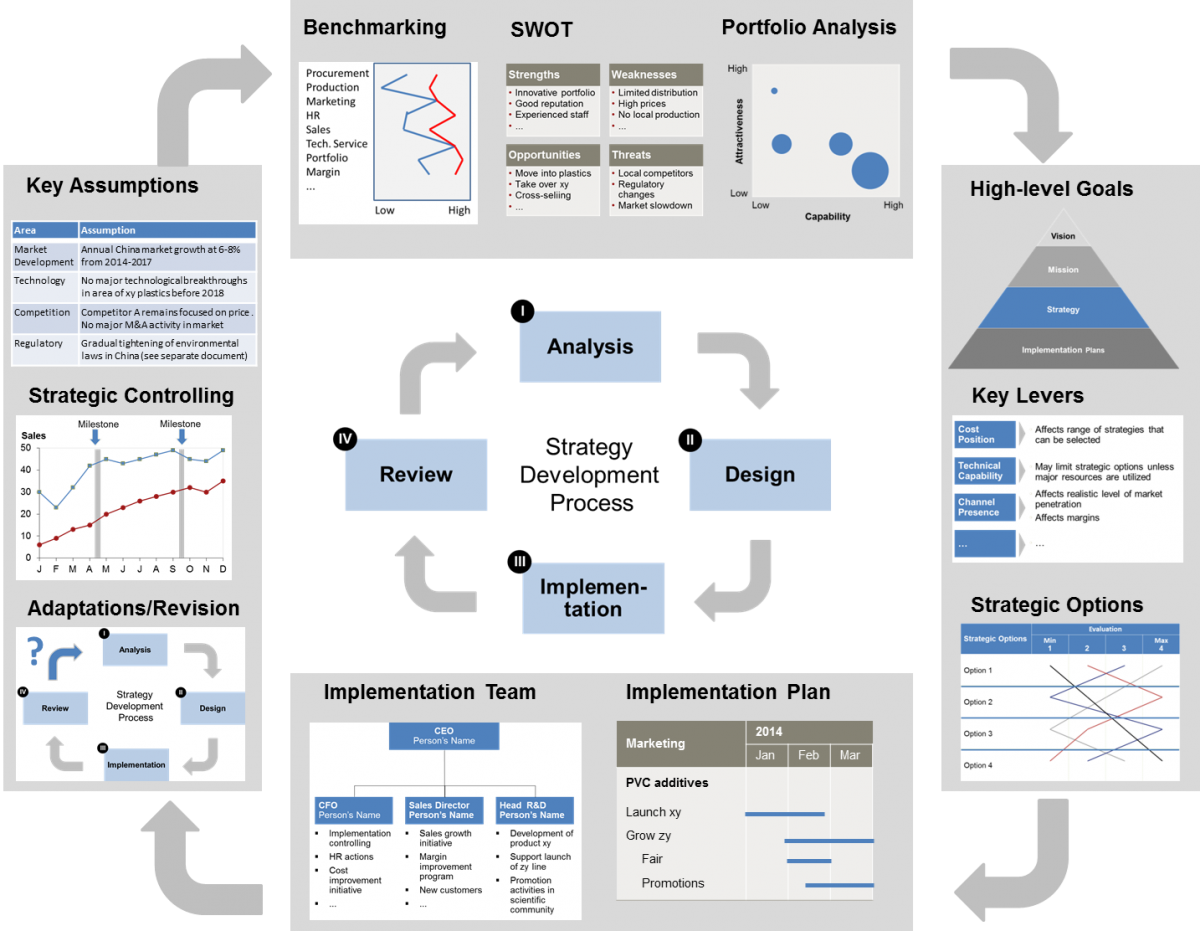 Offering: Strategy Development Training
Understand the meaning and importance of company strategy
Understand the different phases of the strategy development from situation analysis over strategy design to implementation and review
Gain insights on the right tools for each phase
Learn to use these tools in practical exercises
Obtain slide templates (in PowerPoint and Excel format) that can be directly used for your own strategy development process, as well as checklists to guarantee a complete process
Understand the specifics of strategy development in China, and its implications
Offering: Presentation Training
Learn how to prepare convincing slide presentations
Learn how to structure presentations logically
Use the right tools and graphs
Learn in an approach that combines limited theoretical knowledge with many practical exercises
Benefits
The primary objective of these trainings is to lift company-internal work to the level of external professionals - whether in the area of presentations or the strategy development process
Employees gain valuable skills that motivate them in their work
The quality of work improves
Costs are low compared to hiring outside consultants for strategy development